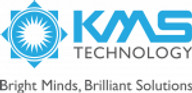 Fresher .NET Software Engineer
6 days ago
Job Description
The Brilliant Career You Love
Are you passionate about innovative software development and be eager to sharpen your expertise every day?
Do you want to be a part of the Great Team that creates awesome billion-dollar Software Products for U.S clients?
Do you love to work in a

top-notch IT Company

in Vietnam with Good Investment in People Development?
If yes, we strongly believe that you will enjoy each single working day at KMS Technology where you certainly contribute to the company's growth and sharpen your experience and expertise every day. In addition, you will also get chances to:
Have the chance to work with talented developers, following high standard software development practices and CI/CD processes
Be trained and worked on complex systems using cutting-edge technology-based frameworks.
Job Responsibilities
The responsibility includes design, coding, troubleshooting, and working with the project team as well as customers on features/bug fixes.
Love Coding.
Follow Your Passion.
Enjoy Every Single Working Day with Your Nice Colleagues and Our Kind Clients.
Take Your Skill to the Next Level.
Job Requirements
Final year student/ new graduate/ less than 1 year of experience.
Passion for .NET technology.
Strong fundamental of .NET Framework, C#, SQL, OOP, data structure and algorithms.
Good knowledge of ASP.NET MVC, Web API, or Win-based application (Winform/WPF).
Have a good understanding of projects being done in university or during the internship.
Good English skills (especially reading and writing).
Nice to have:
Good at relational databases such as Microsoft SQL Server, MySQL, etc.
Have knowledge of JavaScript, ORM (Entity Framework, NHibernate, etc.).
Recruitment process:
In case of emergency (COVID-19), our company will flexible support candidates for online interview via Zoom.
Send your Resume including Academic Transcript to join us and let yourself explore other fantastic things!
Location

Quận Hải Châu, Đà Nẵng - Quận Tân Bình, Hồ Chí Minh - Quận Tân Bình, Hồ Chí Minh - Quận 3, Hồ Chí Minh
Level

Fresher
Year of Experience

Mới ra trường
Benefits
Attractive Salary and Benefits. Performance appraisal twice a year.
Working in one of the Best Places to Work in Vietnam. Building large-scale & global software products. Working & growing with Passionate & Talented Team. Diverse careers opportunities with Software Outsourcing, Software Product Development, IT Solutions & Consulting.
Onsite opportunities: short-term and long-term assignments in North American (U.S, Canada), Europe, Asia.
Premium health care insurance for you and your loved ones.
Free in-house entertainment facilities (football, ping pong, boxing, gym…), coffee (latte, cappuccino, espresso) and snack (instant noodles, cookies, candies…).
Joining community development activities: 1% Pledge, charity every quarter, blood donation, public seminars, career orientation talks,…
Various training on hot-trend technologies, best practices, and soft skills.
Company trip, big annual year-end party every year, team building, etc. Fitness & sports activities: football, tennis, table-tennis, badminton, yoga, swimming…
More jobs at KMS Technology